A/B Testing Webinar
Rogier van der Geer – 25 May 02:00 – 03:00 PM (CET)
Why attend this webinar?
This webinar will take you through everything you need to think of before starting your first experiment. We'll talk about what you want to measure, who will partake in the experiment, how to collect the data, and when an experiment is successful.
For who is it?
Anyone interested in doing A/B-tests
Key takeaways
 How to define an experiment
 What data to collect
 How to evaluate an experiment
Speaker: Rogier van der Geer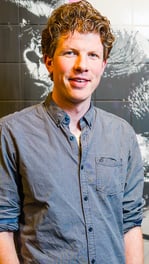 Rogier is a Data Charmer at GoDataDriven and likes sharing his knowledge, preferably through hands-on oriented training. He has a Ph.D. in particle physics, where he gained hands-on experience with handling enormous quantities of data and performed complicated analyses on the stochastic processes inside the Large Hadron Collider. After his Ph.D. he exchanged physical science for data science at GoDataDriven, where he is now putting his skills to use on more business-driven problems.